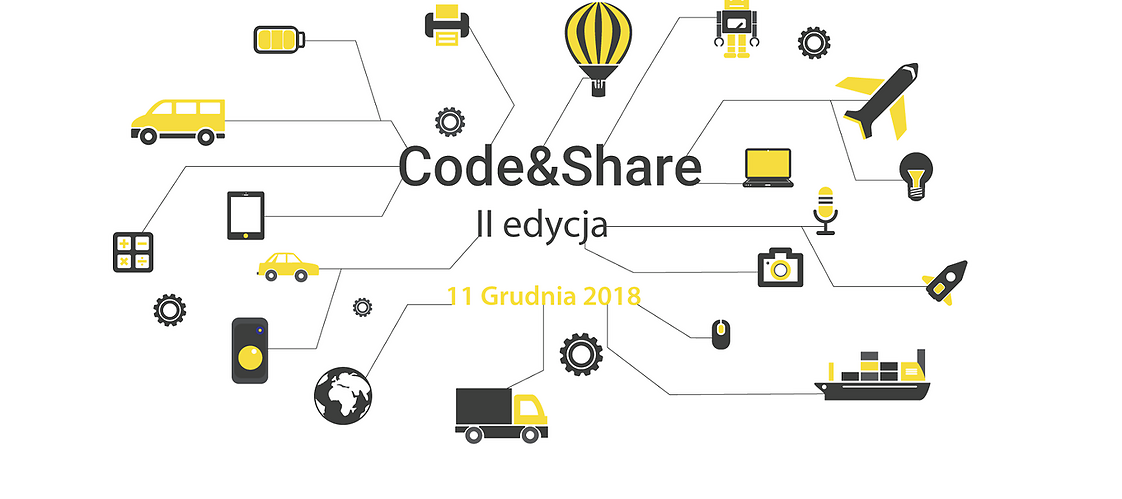 Children from 100 schools setting a Guinness record
On 11 December, pupils from Poland and Lithuania will set a Guinness record in the number of children simultaneously taking part in a lesson dedicated to new technologies. The event entitled "Code & Share – Technologies of the Future" is co-organised by UKE and the ArchitectsPL Foundation.
During the lesson, the participants will familiarise themselves with various topics concerning the Internet of Things (IoT), artificial intelligence (AI), robotics or smart city solutions. All these are directions in the development of digital society which are already influencing our reality and that will continue to shape our future.
The lesson dedicated to new technologies was prepared in co-operation between UKE and Dorota Czech-Czerniak, a computer science teacher belonging to "Superbelfrzy", an organised group of teachers applying modern teaching methods and engaging students in out-of-school activities. The scenario was also consulted with participants of special workshops organized at UKE's seat. The participants were students from the Academic Secondary School of the Polish-Japanese Academy of Information Technology, Józef Bem's 65th Secondary School, participants of the ArchitectsPL Foundation, as well as Marcin Paks, co-author of Scottie Go, a game used for learning to code.
All schools interested in participating in the setting of the record are invited to register at the Code&Share website (in Polish). The registration will be open until 30 November 2018.
Partners of the event include: Warsaw City Hall, Wrocław City Hall, Siemiatycze Town Hall, Radzymin Municipality, Grudziądz Municipality, Rozogi Commune, and the Vilnius District Municipality in Lithuania.