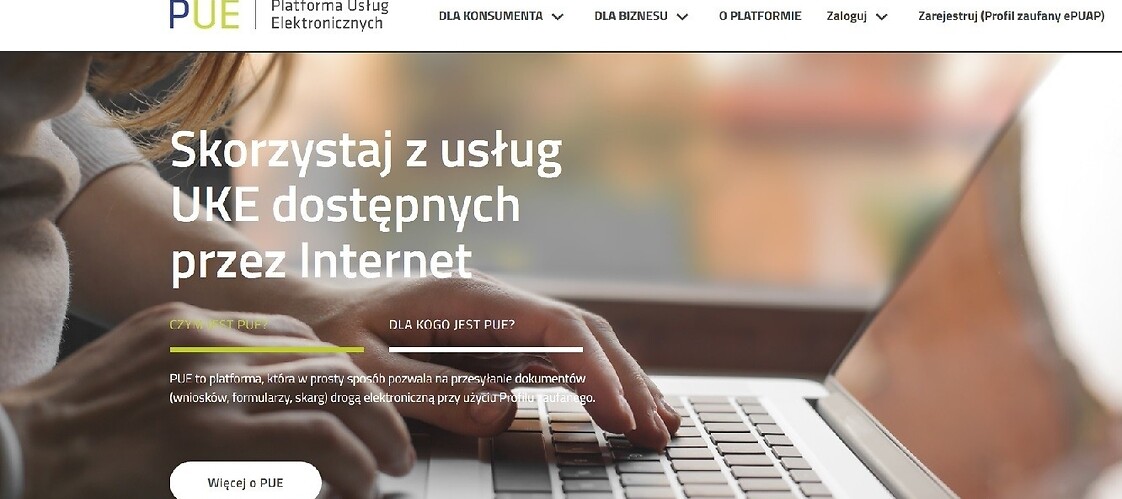 Electronic reporting of telecommunications undertakings – we are waiting for your opinion
Due to planned introduction from 2019 of the reporting obligation under Article 7 of the Telecommunications Act exclusively in electronic form via a dedicated Electronic Services Platform (PUE), the President of UKE invites telecommunications undertakings to test the functionality of reporting forms available at PUE. Tests will be possible from 25 July 25 to 3 August 2018.
All interested parties are kindly asked to set up a natural person's account at PUE using a safe profile and then fill in the attached table in Word (Telecommunications undertakings' data to set up accounts of entities for the purposes of testing the new reporting) and send it to the address test.sprawozdawczosc@uke.gov.pl in order to establish an undertaking's account.
A natural person's account can be created using the function "Register (ePUAP safe profile)" at https://pue.uke.gov.pl and then clicking on "Register". After creating an account, users should log into it through a safe profile. After the first login, they should fill in the data in the "Your Account" tab, "User Profile". An employee of the IT Bureau of UKE will set up an undertaking's test account on the basis of data in the completed table for the users who have had an account of a natural person at PUE before.
Comments on the tested forms should be submitted by 3 August 2018 to the address test.sprawozdawczosc@uke.gov.pl using the attached Excel file (Form for submitting comments). Please contact us using the indicated e-mail address in case of questions about setting up an account at PUE or testing the reporting forms.
In addition, we provide a list of undertakings with the accounts required for testing.