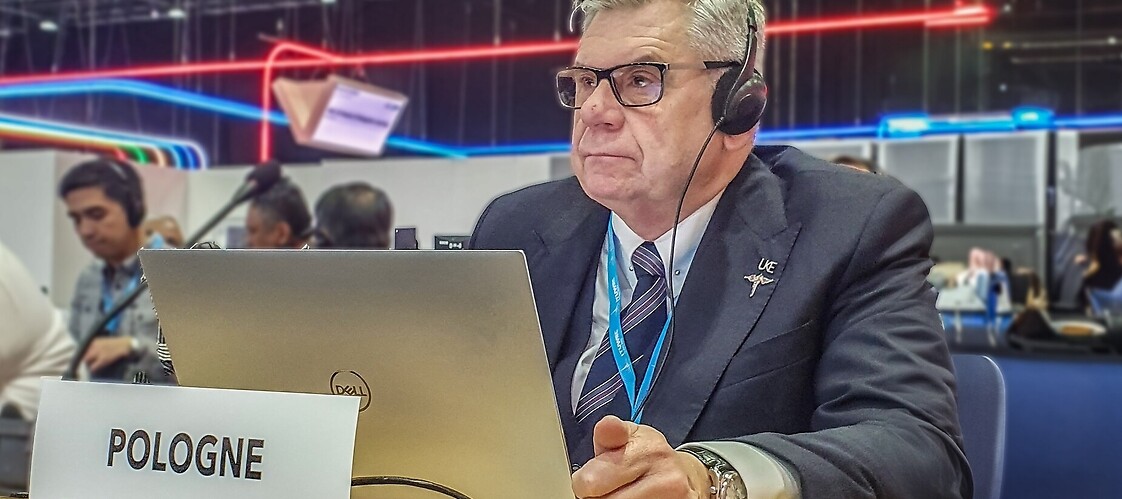 President of UKE Head of the Polish delegation to WRC-23
President of UKE Jacek Oko is taking part in the WRC-23 World Radiocommunication Conference, which started today and is being held in Dubai.
The WRC is the world's most important forum for setting the directions of radio communications for the coming years, establishing legal and regulatory provisions applicable worldwide and making the necessary changes to the Radio Regulations, including the global Table of Frequency Allocations.
During the WRC-23 deliberations, the President of UKE acts as the Head of the Polish delegation .