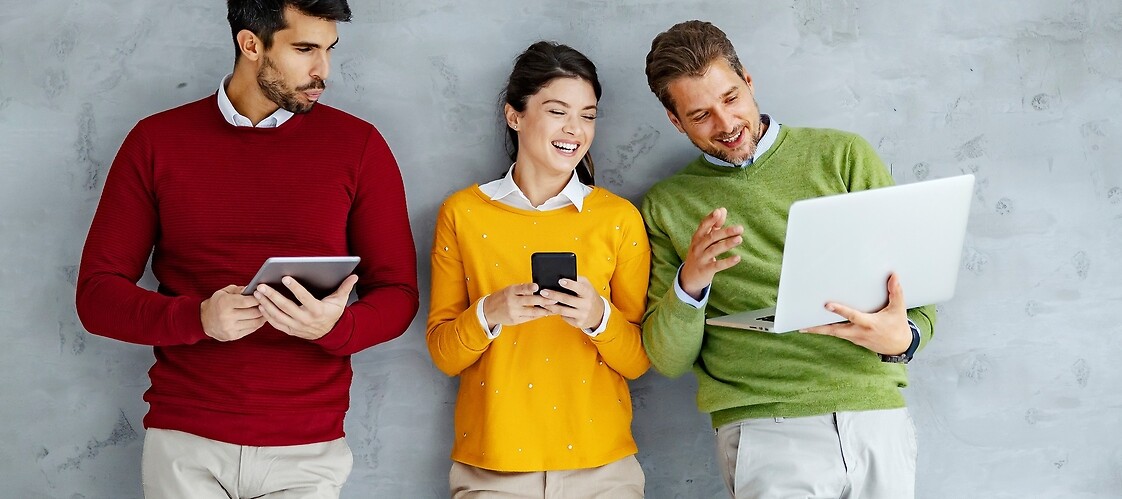 Report on the state of the telecommunications market in 2022
How has the value of the telecommunications market changed in 2022, which services were preferred by consumers and entrepreneurs? Read the report on the state of the telecommunications market in Poland in 2022.
Telecommunications revenues in 2022 decreased by 0.4% compared to 2021 and amounted to PLN 40.63 billion. Telecommunications investment expenditure amounted to PLN 11.24 billion, which means an increase by 26.3% compared to 2021..
Revenues from mobile services increased to PLN 14.40 billion (up by 7.6%). The number of SIM cards also increased (by 4.8%) and amounted 59.28 million.
The traditional fixed-line market continues to lose ground. In 2022, there were 2.43 million subscribers using fixed-line voice services, which means 10.7% decrease in comparison to the previous year. Traditional telephone services are being replaced by VoIP telephony, which was chosen by 2.85 million Poles in 2022.
The penetration of fixed-line broadband internet service increased for another year in a row. In 2022, 63.2% of households used the service.
Among fixed-line internet users, 69.9% had access with a minimum bit rate of 100 Mbps. Fibre optics was the most popular fixed technology. Mobile internet, in the form of dedicated devices such as modems, cards and dongles, was used by 8.75 million users.
The number of subscribers and revenues from bundled services increased. The most popular bundles, as in previous years, were 'mobile telephony + mobile internet'.
The number of subscribers to TV services in 2022 remained similar to 2021 at 10.83 million and service revenues increased by PLN 0.04 billion to a value of PLN 6.79 billion. The most popular type of access to services was satellite access (47.6% share of all access types).
According to the information presented in the section of the report on telecommunications infrastructure and network coverage, the highest penetration of fixed-line Internet of at least 100 Mb/s in buildings was in the following provinces: podkarpackie (85%), śląskie (78%) and małopolskie (75%), and the lowest in pomorskie (40%), warmińsko-mazurskie (43%) and zachodniopomorskie (46%). The highest mobile internet speeds were in the eight largest urban agglomerations and most county towns.
In addition, the report presents information on the activity of wholesale operators, providing access to their networks to entrepreneurs using them to provide retail services. Open wholesale broadband networks are becoming increasingly popular. The networks of wholesale operators have been rolled out to at least 14.7 thousand localities, which represents 28% of all localities in Poland.
We invite you to download and read the report.
Files to download